As we've been tediously working on our upstairs bathroom remodel, my thoughts have been occupied by lighting options. Honestly, it's nice that there are so many options out there, but when it comes down to picking one it would be great if there weren't quite so many. The good thing though is that when it comes to lighting the sky is the limit! There are so many fun designs... a little something for everyone - even those remodeling bah-humbugs. If you have been on the hunt for some gorgeous farmhouse bathroom lighting, look no further! In fact, you can just call me the lighting whisperer... HA! Here are some of my favorite farmhouse vanity lights that may or may not end up in my bathroom.
Favorite Farmhouse Vanity Lights
In my mind, lanterns have always screamed farmhouse. I love this lantern sconce for that very reason. This one is also available in a darker wood color, but I kind of like the light wood mixed in there.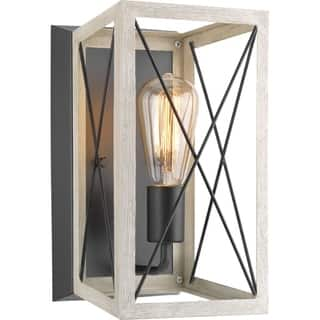 This mason jar styled light here is fun, especially with the glass lining.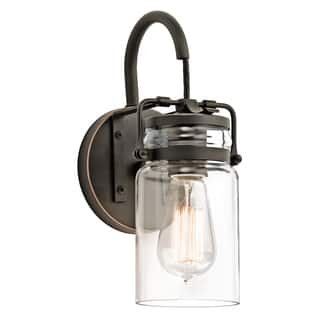 I also really like this farmhouse sconce here. C'est magnifique!!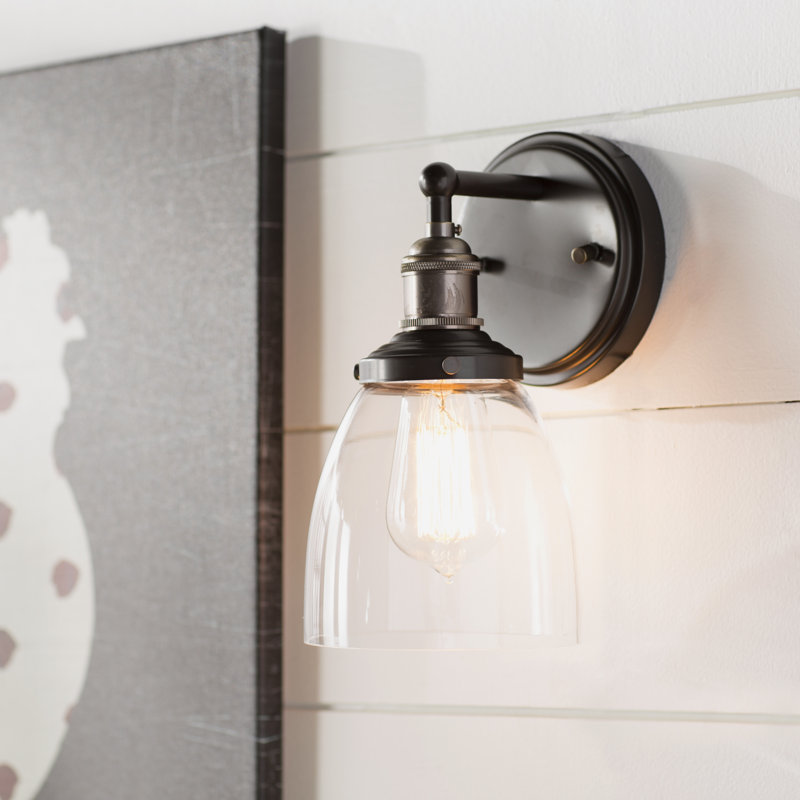 Wanting something a little more modern? See this one in silver. Again, this kind of imitates that mason jar look that I like, but with a modern twist.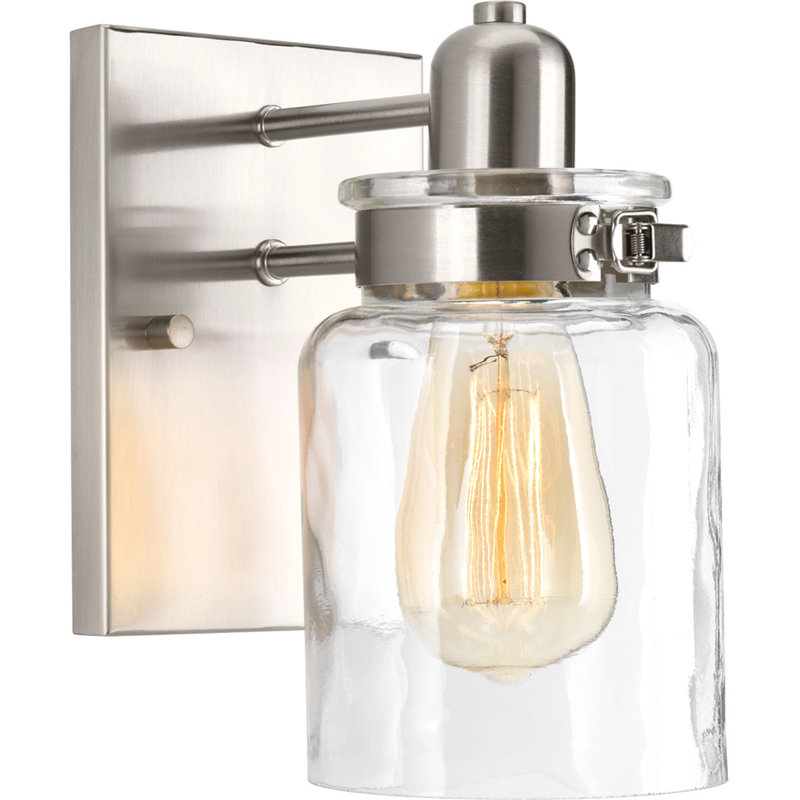 Or how about this modern farmhouse 3-light panel? I may end up doing wall sconces, but I'm not completely ruling out the vanity strip above. These can really brighten the room if your bathroom is super dark.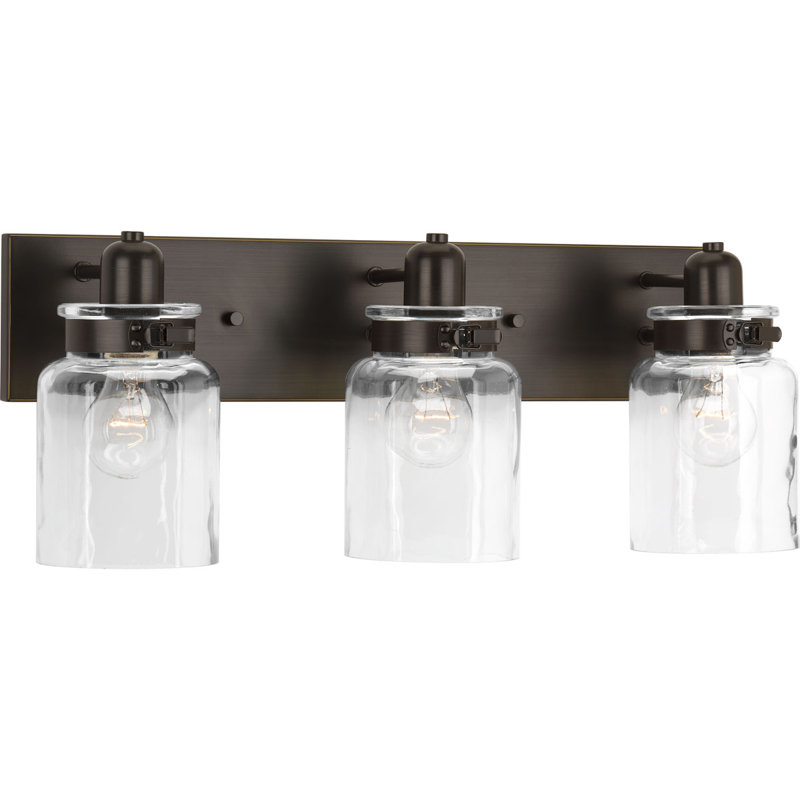 I also really enjoy this silver sconce. I have something similar in my downstairs bathroom and I think it could potentially work for my upstairs bathroom as well.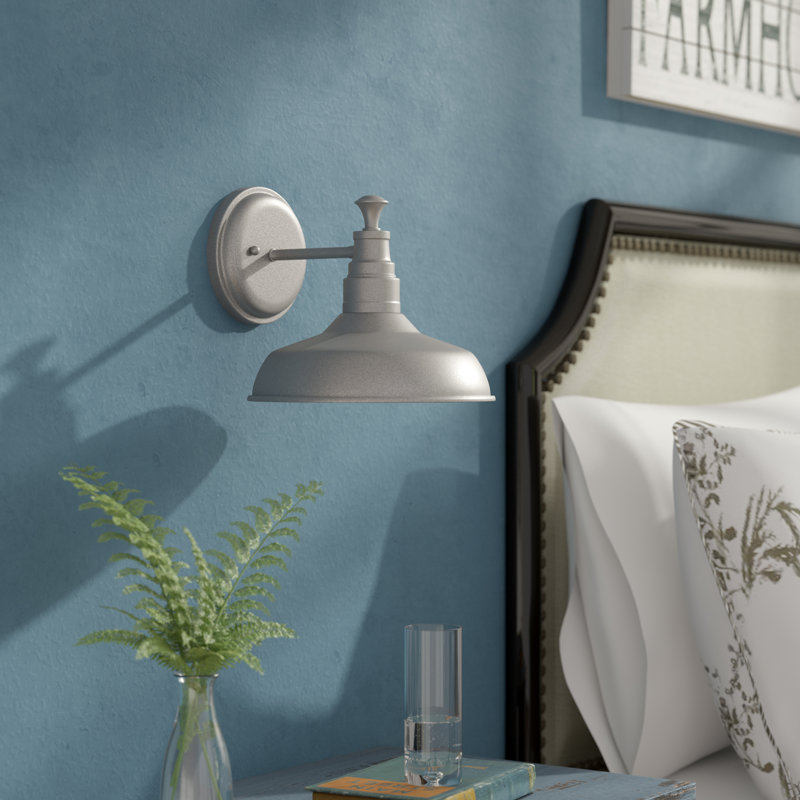 They also come in bronze wall sconces seen here.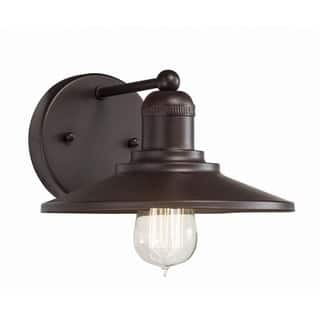 This lighting takes on more of an industrial farmhouse lighting design. These can be an awesome accent if that is the look you are going for.
Here is an upward turned wall sconce light that I really like as well. You'll probably end up with a little more dust on the lightbulb, but the lighting effect can be very beautiful.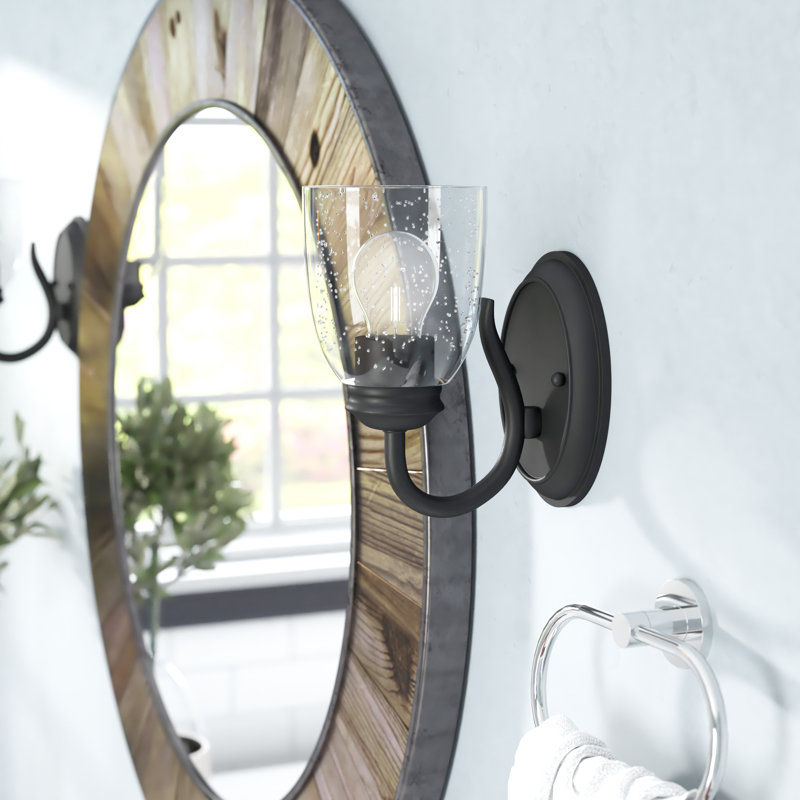 I may even contemplate one or two hanging pendants, if the look goes well in my bathroom. I really love hanging pendants, and who says you can't put them in a bathroom as well!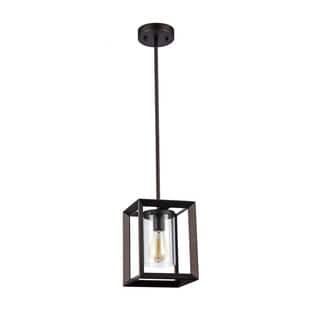 Or a smaller pendant like this one that is really fun too.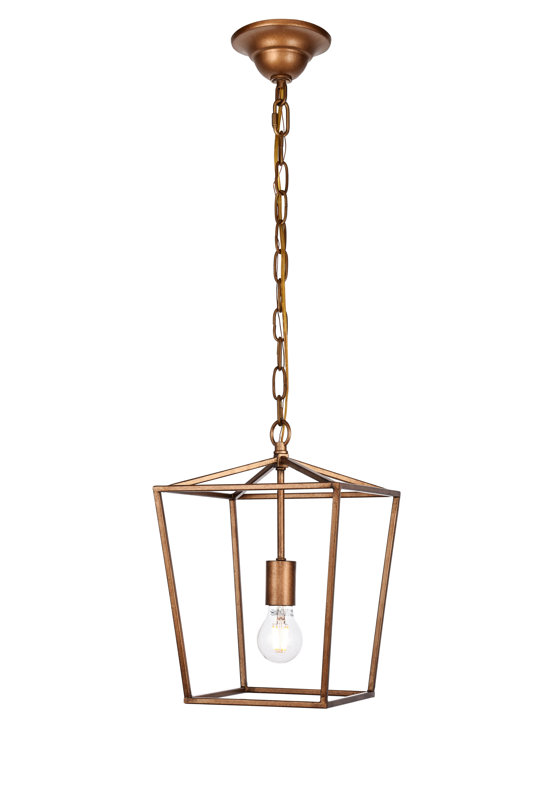 There are so many options for bathroom lighting that it can be overwhelming. I hope you enjoy some of my favorite farmhouse vanity lights and that it helps to point you in the right direction. Stay tuned to see what I end up putting in my bathroom!
Brooke
You might also like...
Following along with my bathroom remodel here.
Or take a look at our downstairs bathroom remodel here.
Join the newsletter
Subscribe to get our latest content by email.